In this article I have given some clear advice on the posse scholarship interview process and how to improve your chances of succeeding. However this is not an exhaustive guide. To get your highest chances of winning a scholarship I highly recommend getting this guide.
The foundation assists schools in identifying and recruiting exceptional groups of students. This scholarship program offers full tuition for four years to its recipients who will be attending one of the Foundation's partner universities all across the United States. The first step is understanding the requirements, interview and application process.
If you are looking for a fast loan to tide you over in the meantime a quick loan could help. I found this zippyloan review to give some great guidance on getting one.
Here is a video of the president emeritus of Harvard University, Derek Bok and others explaining more of what the posse foundation scholarship is about.
Award Information:
Amount: Full tuition payment
Number of Scholarship Awards: 10
Deadline: Varies
GPA: Check official website for more information
Major: Students are free to choose their field of study

Eligibility Requirements:
Students who are interested in applying will need to either nominate themselves, or be nominated by a counselor, a community foundation, or a Posse alumnus. Aside from being nominated, the student must demonstrate leadership, great academic potential, and be in the first term of their senior year in high school.
The Dynamic Assessment Process (DAP)
The nominated students will undergo a three-step election process called The Dynamic Assessment Process (DAP), which can take several months to finish. The common app can be really useful to be more efficient in your application process.
How to Become a nominator:
If you are a high school or community-based organization that's located in any of Posse's nine cities (Atlanta, Boston, Chicago, Houston, Los Angeles, Miami, New Orleans, New York, or Washington, D.C.) you are eligible to nominate a high school senior for the Posse Scholarship. Those who aren't part of the mentioned cities may contact any one of them to register and become one.
Posse finalist interview questions: examples asked
The following are questions that have actually been asked of people during their interview process but always be prepared for anything they may pose to you:
Please give examples of your skills, talents or strengths that are regularly overlooked
Outside of education what would you say your passions are?
What would you do on a 75-degree weekend day?
What is your motivation for working on a college access program?
Give a description of the neighborhood where you were raised
What is your experience with undergraduates?
Describe your style of leadership
Give your interpretation of diverse
What's your favored style of management?
Explain how you would deal with an upset customer
Give an example of a crucial piece of feedback that you have been given
What are your strengths and weaknesses?
What was the best team that you ever worked within?
First round interview: initial phase
the first phase starts with Large Group Interviews with all nominees. Nominees must attend this interview to proceed to the next phase. A total of 100 students will be selected from all over the city.
Tips for first round:
– Show the selection committee what you've got. Make a strong impression on them to move to the 2nd phase.
– Be friendly and engage in conversations.
– Remember to act normal. Just be yourself.
– You might be asked to do certain activities which may seem silly to you, remember that these activities are done to help the committee get to know you better.
– Be ready to write a short essay on why you should be selected as a scholar?
– Know your GPA, SAT/ACT scores, and Class Rank to fill out the data sheet.
– Don't mind the people walking around taking notes.
Second round interview: semi finalist
The 2nd phase of the selection process is a form of formal interview. These interviews are scheduled by the students themselves for their convenience. Aside from the interview, the semi finalists will also be required to do some paperwork that includes a) an excused absence/early dismissal letter if in case the interview is done during school hours and b) a questionnaire regarding the schools. Semifinalists must bring the questionnaire, along with an object that they feel represents them, a writing sample, their SAT/ACT scores, official transcripts, and a resume.
Second round tips: General knowledge questions
– Dress appropriately
– Analyze each school thoroughly; the committee will ask you questions that will test your knowledge on your top 3 choices.
– Prepare excellent explanations on why you choose your top three (3).
– Try to do a mock interview with your school counselor, advisor, or assistant principal.
– Think about what extracurricular activities have meant to you, your passion in life, who inspires you, etc.
– Be prepared for anything, such as random questions.
– Keep calm and avoid looking nervous
Round three interview: finalist
candidates will receive a phone call informing them that they have made it to the final phase. Once selected as a finalist, you will be asked to fill out the application of the school that has been chosen for you from your top three (3) choices. Finalists will also be asked to write personal statements along with the required documents and a resume. Finalists will once again be required to go to the Foundation office for the final phase. Here, finalists will be asked to play games just like the 1st phase, but this time the scholarship recipients will be chosen.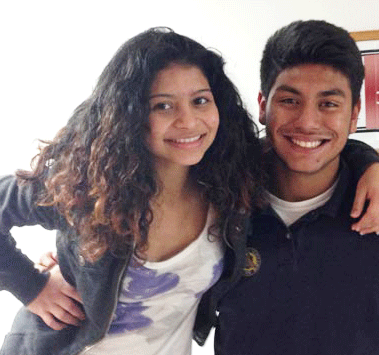 Tips for round 3:
– Start working on your application as soon as you learn that you are a finalist.
– Prepare two letters of recommendations.
– Have at least two people check your personal statement and essay.
– Continue to provide a strong impression.
The Training Process:
All scholars will undergo an eight-month workshop where they will meet for 2 hours each week to prepare for the rigors of top-tier colleges. With the help of this program, the scholars will be able to hone their cross-cultural communication skills, leadership, and academic skills.
Contact Information:
Posse National Office
14 Wall Street, Suite 8A-60
New York, NY 10005
Phone: (212) 405-1691
Fax: (212) 405-1697
Email: [email protected]