The Professional Business Women of California or PBWC is a non-profit organization that has inspired thousands of women to recognize and pursue their professional aspirations since the organization was founded in 1988.
In order to further help women attain their dreams, the PBWC initiated in 2003 its Scholarship program to support the academic advancement of future female leaders. The PBWC's scholarship awards are announced during its annual conferences.
Their conferences are one of the largest of its kind. It provides a forum for advancing both the professional and personal development of the women in the Bay Area through various tools, resources, training and inspiration.
The PBCW's Young Women's Scholarship program is made possible through the generous support and donations of the sponsors.
Award Information: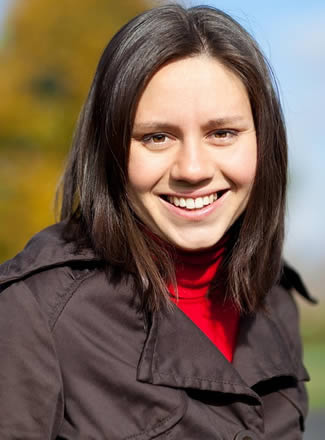 Amount: Varies; winners will also receive two, free conference tickets since winners must be accompanied by a parent, guardian, or chaperone.
Number of Scholarship Awards: 3
Deadline: March
Notification of Winners: April
GPA: Check website for more information
Eligible Students:
Female
High school juniors and seniors
Must live in California
College students
Must be enrolled as a student of an undergraduate program that's offered at an accredited educational institution.
Application Check List:
1. Completed application form (http://www.pbwc.org/files/2014%20%20scholarship%20FINALb%20Adobe%20Acrobat%20Pro.pdf).
2. Personal Essays: includes your Autobiographical Information and Career Plans. You'll also need to provide statements on your Leadership.
Essay Questions:
Essays must be in 10-point type font, double-spaced, and must not be more than two (2) pages in length.
a. Autobiographical Information
b. Career Plans and future goals
c. Why do you think that you are worthy of receiving this year's PBWC Scholarship Award?
d. Describe what leadership means to you and provide an example of how you demonstrated "leadership" in your life.
e. Explain how you plan to fund your college education.
3. Three (3) Letters of Recommendation. For academic letters of recommendation, they must be on an official school letterhead. The PBWC requires that your letters of recommendations should consist of a teacher reference, school counselor, and a non-academic reference (must not be a relative). For non-academic references, you can use your community service or organization leader.
All applications must be sent electronically. Once you have all the necessary documents, send them [email protected] your (the student) complete name on the subject line.
Additional Instructions:
1. All documents for the application must not go beyond 3 MB in size. You can send multiple e-mails if you have a larger file.
2. The applicant's name must be placed in the subject line for all documents submitted.
3. Finalist may be required to do a brief interview over the phone.
4. The scholarship must be applied by an academic or work program in an accredited college or university and will be mailed directly to the PBWC to the receiving organization.
5. The PWBC reserves the right to have access to scholarship award recipients for media and video interviews. There will be a 100 word statement, that's pre-screened, that will be shared with the audience during the conference.
6. Award winners must provide the names of their accompanying parent/chaperone to the scholarship committee before the start of the conference. All winners must have a parent or chaperone with them.
Contact Information:
Professional Business Women of California (PBWC)
2977 Ygnacio Valley Road, Suite 179
Walnut Creek, CA 94598
Phone: (415) 857-2923
Email: [email protected] (for General Questions); Caro[email protected] (for questions pertaining to the scholarship award)
Website: www.pbwc.org