The Portuguese-American Scholarship Foundation (PASF) was established in 1966. It was hoped that from its modest beginning a specific scholarship fund would be created and would help New Jersey students of Portuguese descent further their education after graduating from high school.
The PASF's goal is to foster better understanding of Portuguese heritage, language, and history; it grants scholarships and help promote various cultural events. With continuous support and contributions, the PASF is now able to award $8,000 scholarships to deserving students who demonstrate an eagerness to succeed in their chosen field and are proud of their Portuguese heritage.
Award Information:
Amount: $8,000
Number of Scholarship Awards: Varies
Deadline: March 15 of each year
GPA: a minimum cumulative GPA of "B" or better
Major: Candidates may enroll in any accredited program which will lead to a baccalaureate degree
Eligible Students: High school seniors
Additional Requirements:
Applicant must be a United States citizen or an eligible non-citizen
Applicant must be Portuguese-born or have a parent or grandparent that is of Portuguese descent
Applicant must be a New Jersey resident for at least 12 consecutive months prior to receiving the award
Applicant must have a clear need for financial assistance
Applicant must be applying to, or accepted in, a 4-year college or university curriculum leading to a baccalaureate degree
Applicant must meet the minimum cumulative GPA requirement
Application Process:
1. Get a copy of the scholarship application form. You can get a copy by writing to:
Portuguese-American Scholarship Foundation
Attn: Director, Scholarship Review Board
P.O. Box 3848
Union, NJ 07083
Note: You can also request for detailed information about the scholarship program.
2. Complete the application form and attach a recent, wallet size photo of you.
3. Compose a 300 word statement describing: "Your specific goals and after achieving your goals, where do you see yourself in 10 years from now?
4. Provide two (2) letters of recommendation; one must be from either an instructor or a school administrator.
5. Include your most recent official transcript (with school seal); transcripts should show your 1st and 2nd quarter senior year grades, as well as your SAT/ACT scores and class rank.
6. You might need to provide proof of your parent's or grandparent's descent (i.e. Birth Certificate).
7. Include a signed copy of your parents' complete and most recent Federal Income Tax Return (Form 1040). If the current tax forms have not been filed, please provide a copy of the previous year's form.
8. Sign and date the application form and mail it along with the supporting documents to Portuguese-American Scholarship Foundation.
Note: Applicants may attach additional pages if the provided fields are not enough for the required information.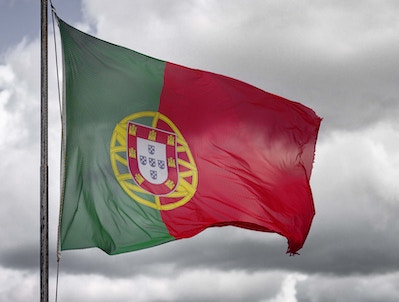 Application Checklist:
Complete application form
Recent photo (wallet size)
Personal statement
Two (2) recommendation letters
Official transcript
Signed copy of Federal Income Tax Return (Form 1040)
Proof of Portuguese descent
The Portuguese American Leadership Council of the United States (PALCUS):
The Portuguese American Leadership Council of the United States, commonly known as PALCUS, is a non-partisan organization that seeks to empower and advocate for Portuguese-Americans across the nation.
Founded in the 1990s, PALCUS has played a pivotal role in connecting Portuguese-Americans to their roots, while also striving to ensure their active involvement in American social, political, and cultural life. This article delves into the origins, mission, and activities of this influential body.
Origins and History
Established in 1991, PALCUS arose from a perceived need to represent the interests of Portuguese-Americans on a national stage.
Founding members recognized that while Portuguese communities were thriving in parts of the U.S., they often remained disconnected from one another and lacked a unified voice on important issues.
Mission and Vision
PALCUS aims to serve as a conduit between Portuguese-Americans and the broader American society. The organization's vision encompasses:
Strengthening the ties between Portugal and the United States through diplomatic, economic, and cultural channels.
Encouraging Portuguese-American youth to be active, informed citizens.
Advocating for the rights and needs of Portuguese-Americans, be it in the realms of education, legislation, or community development.
Key Initiatives and Programs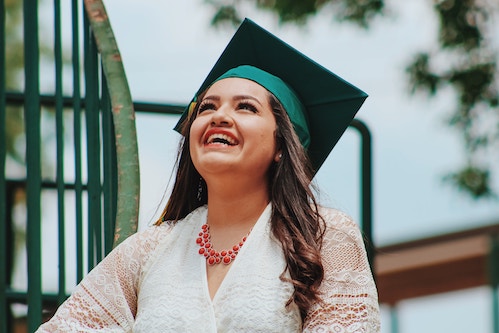 Leadership Awards: These awards recognize outstanding individuals in the Portuguese-American community for their contributions in various fields.
PALCUS Index National Survey: This initiative seeks to gather data on the Portuguese-American community, helping to inform decisions and strategies that affect the diaspora.
Internship Programs: PALCUS has made strides in connecting Portuguese-American students with internships that align with their career goals while also promoting a sense of community.
Educational Initiatives: PALCUS often collaborates with educational institutions to promote the Portuguese language and culture, supporting programs and scholarships for deserving students.
Advocacy and Outreach
PALCUS has been at the forefront of various campaigns that resonate with the needs and concerns of the Portuguese-American community. From liaising with policymakers to hosting cultural events, the organization ensures that the voice of the Portuguese diaspora is heard loud and clear.
Building Bridges
One of PALCUS's enduring legacies is its role in bridging the gap between first-generation Portuguese immigrants and their descendants. By promoting cultural appreciation and understanding, PALCUS ensures that the rich heritage of Portugal remains vibrant in the hearts of younger generations.
Conclusion
In a diverse nation like the United States, organizations like PALCUS play a pivotal role in ensuring that each community retains its unique identity while also integrating seamlessly into the broader fabric of American society.
For Portuguese-Americans, PALCUS stands as a beacon of unity, advocacy, and cultural preservation, ensuring that their legacy is passed on and celebrated for generations to come.
Contact Information
Portuguese-American Scholarship Foundation
Attn: Director, Scholarship Review Board
P.O. Box 3848
Union, NJ 07083
Email: [email protected]
Website: http://www.americo.net