The Santa Barbara Scholarship Foundation inspires, encourages, and supports the students of Santa Barbara County in their pursuits of college, graduate, and vocational school education through various financial assistance programs.
The Honor Scholarship is given to award high school senior students who have shown a very high level of academic achievement.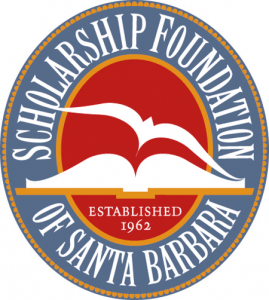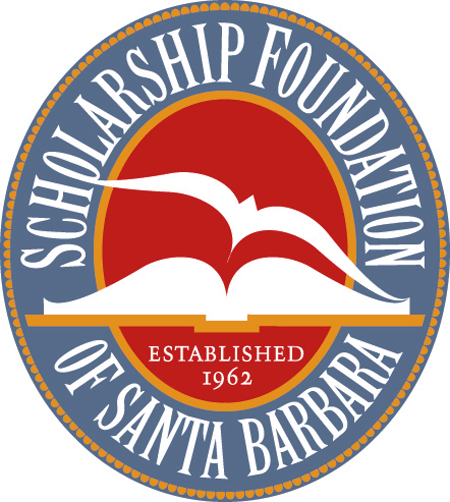 Santa Barbara Scholarship Foundation Information:
Amount: Varies
Number of Scholarship Awards: Check official website at www.sbscholarship.org for more information
Deadline: January 31, Annually
GPA: Generally above 4.2 weighted GPA
Major: Applicants may choose their preferred field of study
Santa Barbara Scholarship Foundation Eligibility:
High school seniors who are expected to graduate by June
Students who demonstrate a very high level of academic excellence
U.S. citizens or legal residents
Have at least attended 4 out of the 6 secondary grade years at a Southern Santa Barbara County (i.e. Goleta, Santa Barbara, Carpinteria) high school.
The applicant and his family must be residents of Santa Barbara County
Note: Home schooled students who wish to apply for this scholarship are required to submit a copy of their homeschool affidavit of approval for each 9-12 grade academic year from the Santa Barbara County Education Office before the deadline.
Application Process:
1. Download and complete the PDF Application Form (http://asfsb.net/2014-2020-Online-Honors-App-FForm.pdf).
2. Write a personal statement / essay – This personal statement /essay should demonstrate what motivates you and what you consider important. Your essay should mention your academic goals (avoid writing it as a list of your accomplishments and achievements). The Scholarship Committee will read your essay to find out more about you. Please take your time in writing, and be sure to review it for errors. Grammar, spelling, and clarity of purpose are important factors that will be considered.
3. Academic Transcripts – Submit a copy of your (official/unofficial) high school transcripts to the Foundation. The transcripts must include records of your 9th thru 11th grade years. Students should also submit a transcript for classes taken at a college.
4. SAT Scores – Submission of an SAT score report to the Scholarship Foundation is only required if an applicant's high school has not recorded the applicant's SAT scores on his/her transcript. ACT scores will only be accepted by the Foundation if the applicant has not taken the SAT.
5. Submit an Academic Recommendation Letter – the letter should come from a recent instructor and be on an official letterhead. This letter may be sent to the Foundation by the instructor or be given to the applicant to include with the other application requirements.
6. Submit an Employer/Extracurricular Recommendation Letter – Applicants are allowed to ask a previous employer if they are currently not employed. For those who have never been employed, they may ask an additional academic instructor or a guidance counselor to write the letter. Applicants can also ask an advisor in one of the extracurricular activities that he/she participated. Like the SAT scores, these letters may either be sent directly to the Foundation or be given to the applicant in a sealed envelope to be sent along with his/her application.
7. Interview – Applicants who submitted all the necessary documents will be invited for a short, personal interview. If selected, the Foundation will contact you by email, phone, and/or postcard to inform you when the interviews will begin.
8. Email your completed PDF application form to [email protected]. Type your full legal name and "Honors" in the subject line.
9. Print and sign the Signature and Certification Page and mail it to:
Scholarship Foundation of Santa Barbara
P.O. Box 3620
Santa Barbara, CA 93130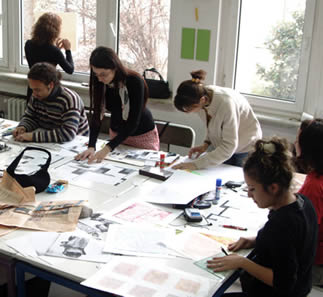 Contact Information:
Scholarship Foundation of Santa Barbara
2253 Las Positas Road,
Santa Barbara, 93105
Phone: (805) 687-6065
Email: [email protected]
Website: www.sbscholarship.org