Scouting does not only provide you with practical knowledge and experiences that will help you survive in the wilderness, it can also give you the opportunity to finish a college degree through an Eagle Scout scholarship. Yes, you heard it right. After all those years of joining outdoor camps and suffering the inconveniences of being with nature, this program has the potential of helping you financially to go through college. So if you are an active member of the Boy Scouts in your senior year in high school, then you must definitely apply for this scholarship.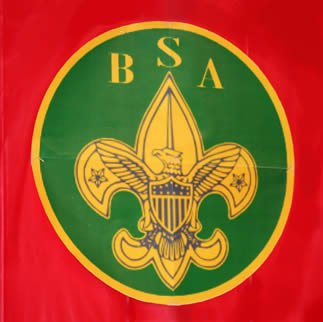 Eagle Scout scholarships are offered through the National Eagle Scout Association where you can choose from two types of offers: the academic and the merit scholarship. These scholarships vary in qualification so may have to look carefully at your grades and accomplishments in order to determine the type where you can have a greater chance of winning. The academic scholarship requires a 28 ACT score or 1800 SAT. Merit scholarships on the other hand require active participation in scouting and community activities.
The academic Eagle Scout Scholarships are the following:
• STEM Scholarship – This opportunity is awarded only to one student and provides $50,000. It is given to those who will be pursuing a college major which covers science, technology, engineering, and math.
• Cooke Scholarships – This is awarded to a student who meets the minimum grade requirement, has financial need, and has actively participated in scouting activities. The award is for $2,500 to $48,000.
• United Health Foundation Scholarship – This is given to an Eagle Scout member who would like to pursue a course healthcare in college. The awardee is also expected to render services back to an under-served community after finishing their studies. The award is for $2,500 to $48,000 and a preference is given to those with an Asian or Pacific Islander background.
Merit Eagle Scout Scholarships are the following:
• Robert & Rebecca Palmer Scholarships – This award is provided to students who have actively participated in the scouts and in communities services as well as are among the top three awardees for the Hall/McElwain scholarships.
• Hall/McElwain Scholarships – This award is given to the best candidate who had shown active participation in school, community, and scout activities.
The deadline for applications in NESA or National Eagle Scout Scholarships is on the last day of December for each year. Applications are submitted online as NESA is now moving to paperless applications. If you are handed a paper application, then you must disregard it and visit their online website.
An Eagle Scout scholarship offers a great way to acquire a college education and this is open for graduating high school students and even for current college students who are on their first year as long as their membership reaches the deadline period for application submission. In order to qualify, you must possess certain academic requirements as well as be actively involved in the scouts, community service, and in school. Aside from this, you must also be interested in a particular field such as health or STEM courses in order to fit the offered scholarships.