Pursuing performing arts can can be a rewarding endeavor that enables one to use their voice, body, or objects to express their artistic ability in front of a live audience. Performing arts degrees can cover a wide variety of artistic disciplines.
A degree in this field will prepare one for working as a performer in forms such as theater, opera, music, dance, comedy, circus arts, and even as a public speaker.
Performing arts is not only based on someone's mere talent. It requires dedication, passion, creativity, skills and knowledge, essentially speaking.
With proper familiarity and training, a hopeful entertainer can become a full potential in performing arts given a formal education such as a college degree. Though it might sound exceedingly rewarding for any ambitious artist, it can also be awfully challenging and relatively costly.
If all else fail, one can resort to various scholarships and grants offered by schools and organizations to determined and outstanding students.
Popular Performing Arts Scholarships
Archibald Rutledge – Must be attending a public school in South Carolina
Berrien Fragos Thorn – For family members of migrant farm workers or those with a history in the industry
Central Florida Jazz Society – For residents of Florida
Chi Am Circle – Must be of Asian descent and reside in Santa Clara County, CA
Congressional Black Caucus Spouses Heineken USA Performing Arts Grant – It is suitable for high school seniors or college undergraduates who want to continue an undergraduate degree in performing arts in a university or college.
Live Out Loud – Be part of the LGBT community and reside in the Tri-State area (New York, New Jersey, or Connecticut.)
Hope Distinguished Artists Awards – To be used for attendance at Hope College
Minnesota State University Moorhead Talent Award – Must attend this school
Negro Spiritual Scholarship – For residents of Florida
Salute to Education – Applicants must be from Miami-Dade or Broward Counties, FL
Additional Scholarships for Performing Arts Students
Below we list out some of the most famous performing arts courses that offer scholarships:
David and Mary Jane Sursa Fine Arts Scholarship
This award is granted to freshman students who excel in theatre, dance, music and arts based on both academics and recitals. The Sursa Fine Arts scholarship can be valid for three more school years if the student is consistently achieving good markings.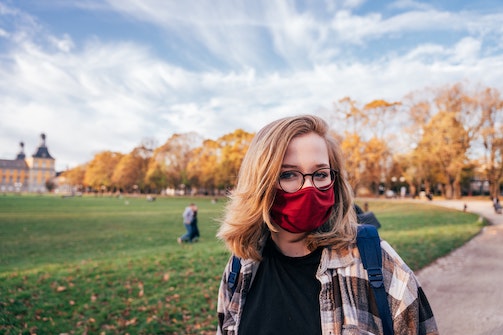 Donna Reed Performing Art Grant
Students who are likely to take up further education in the different areas of theatre like singing, acting, dancing and instrumentals are the candidates for the Reed Performing Art Scholarship. One is only required to submit a copy of an audio or video performance.
Visual and Performing Arts Scholarships of Delaware State University
The Delaware State University is offering scholarships to gifted students who have the interest to join the University Choir or the university band, "Approaching Storm". It is necessary to undergo an audition for enlistment.
Nellie Love Butcher Music Scholarship Award
Preferably awarded to music students studying in D.C.'s Duke Ellington School of the Performing Arts, this grant is open for any student who wishes to focus on courses related to piano or voice. A sponsorship letter from any member of the Daughters of American Revolution (DAR) in the student's locality is one of the requirements.
Virginia Cummings Acting Grant
This is applicable for students who are studying in acting majors with a GPA of 3.0. The Theatre and Dance Department initiated the grant and donations from Virginia Cummings funded it.
VSA Playwright Discovery Scholarship
Students in middle school and high school who have talents in playwriting are encouraged to apply in this scholarship. It is required to submit a 40-page one-act play, revolving around the subject of disability, to qualify and the applicant must be a U.S. citizen.
Chicago Musical Arts Club Award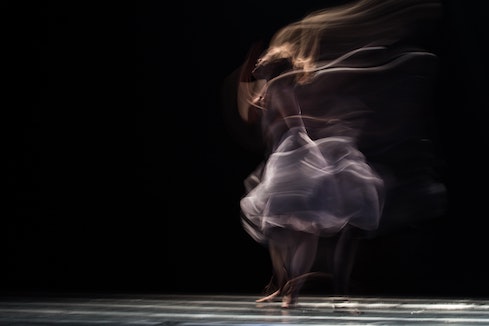 Students attending the Merit Music School and the Chicago Academy for the Arts are eligible nominees to apply for the scholarship funded by the Chicago Music Arts Club.
Eugenia Vellner Fischer Award for the Performing Arts
It is open for women who have participated in the Miss America competition, regardless of level or title, from 1988 up to the present. Either enrolled in an undergraduate or master's degree, the candidate must be studying performing arts at the time of application.
Bucknell University – Arts Merit Scholarship
It is intended for Bucknell University students who have shown excellence in different areas of major or minor degrees in fine or performing arts like dance, music, art, English, theatre and others.
Junior and Community College Performing Arts Grant
Alabama public junior or community college students who have gifts of performing arts talent are advised to attend audition.
The Mary Edelstein Memorial Fund
The scholarship is awarded to full-time second year drama students who are preferably in financial crisis and from a minority.
Mary U. Ubans Scholarship
Students who demonstrate excellence in musical theatre enrolled under a Theatre Arts or Dance major are eligible. A GPA of 3.0 is needed to qualify.