The Phi Delta Kappa Scholarships are a variety of scholarships provided to prospective members of the fraternal organization Phi Delta Kappa.
The Prospective Educator Scholarship program is offered through the Phi Delta Kappa (PDK) Educational Foundation. This Foundation awards over 30 different scholarships each year to prospective educators who have a connection to the organization or are a member of the Future Educators Association. This connection may be caused by having a family member of a teacher who is a PDK member. All the scholarships offered by the Foundation are may be applied by using a single application.
Phi Delta Kappa Scholarship Award Information:
Amount: In addition to the scholarship awards provided by Phi Delta Kappa International, the PDK will also award $1,000 scholarships for prospective educators.
Number of Scholarship Awards: 15
Deadline: March 1st
GPA: Check official website for more details
Major: Education
Eligible Students: Graduating high school seniors who intend to major in education at an accredited college or university.
Additional Requirements:
Only individuals who meet one of the following eligibility criteria may apply directly to Phi Delta Kappa International Scholarship Program:
– Graduating high school senior who is a good standing member of the Future Educators Association and plans to pursue a career in education.
– High school senior intending to major in education who is the child/grandchild of a Kappan in good standing.
– High school senior intending to major in education who has one or his/her reference letters written by a Kappan who is in good standing.
– An undergraduate member of an FEA of PDK chapter who is enrolled or planning to enroll in an accredited postsecondary education program.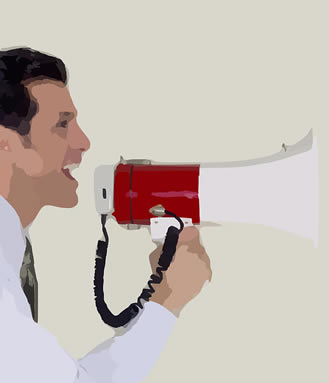 Application Process:
1. Get a copy of the Prospective Educators Application form and fill it out. To make the application process easier and a lot quicker, visit Phi Delta Kappa International's online website and fill out the online application form.
2. Provide two (2) recommendation letters – One of the letters should come from a Kappan member who is still in good standing. The other letters should come from a person who is familiar with your academic abilities and school and/or extracurricular activities. The letters should mention your interest in teaching and the qualities that you possess that will make you an excellent educator.
3. Request from your school a copy of your high school and/or college transcript – your transcript should show your GPA, class size, and class rank.
4. Be prepared to compose a short personal essay(s) – the topic will be provided on the application. You might be asked to state your goals and why you want to become an educator.
5. Be sure to review your application before submitting it.
Endowed General Scholarships:
• The Lowell C. and Mary J. rose Endowed Scholarship
• Edna Wilhelmina Snell Nichols Scholarship
• Meissner Endowed Scholarship
• The John and Lucy Wood Scholarship
• Wilmer and Sal Bugher Endowed Scholarship
• Wal-Mart Teacher of the Year Scholarship
• Pauline B. Gough Memorial Scholarship
• Katherine Swann Scholarship
• Ohio State University Scholarship
• Donald H. and Verna S. Duncan Scholarship
To see all the financial assistance programs sponsored by Phi Delta Kappa International, please visit their website.
Phi Delta Kappa International – International Office
1525 Wilson Boulevard, Suite 705
Arlington, VA 2209
Phone: (812) 339-1156 or (800) 766-1156
Fax: (812) 339-0018
Email: [email protected]
Website: http://pdkintl.org