If you are seeking a financial grant which is given by an organization who is serving noble causes for the betterment of issues related to racial and ethnic disparities , then NAACP scholarships will be one of your best choices. As we all know, this organization has been instrumental for the enactment of laws related to civil rights particularly aimed at providing equality for black people. Today, this organization is still seeking out ways with which they can help provide equal opportunities for all American citizens in every aspect of our lives.
NAACP background
The National Association for the Advancement of Colored People is an organization which aims to provide equal opportunities especially in the area of education to those who may not have a chance to do so due to their race or color of their skin. This physical characteristic has been one of the greatest hindrances to some people in getting a fair and equal treatment and opportunity in the American society before and there are still some who are experiencing this today. So if you think that you are one of those who going thru such a predicament, you can try applying for the NAACP scholarship.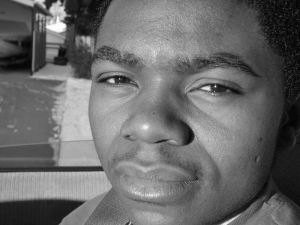 One of the distinguishing characteristic of this scholarship is that it does not place a high demand for an applicant's grade point average. There are two different standards which are given to those who are applying for full-time and part-time scholarships in a particular college or university so there is a huge opportunity for anyone who is applying for any of the two. For most of their scholarships a C+ average or better is generally the minimum requirement to qualify.
There are several scholarships which are given by the National Association for the Advancement of Colored People. They have the Earl G. Graves scholarship which provides $5,000 scholarship for those who wants to take either a business course as a degree or a major; the Hubertus W. V. Sellems Scholarship for those who would like to pursue a degree in different sciences provided that they should enroll as full-time students; the Agnes Jones Jackson scholarship is for those who are below 25 years old and have a known financial need; the Lillian and Samuel Sutton scholarship are for those who want to take an education major; and there is the Roy Wilkins scholarship which provides $1,000 to those who are enrolling for college for the first time and as full-time students.

With the number of African American scholarships that are given by the NAACP, it would not be hard to find one which will suit your need. The requirements for applying for the scholarship is an NAACP membership, the official transcript of records, two letters of recommendation, a written essay, the applicant's student aid report, and proof of enrollment as a full or part-time student in the school of your choice. Remember that the organization offers many opportunities to receive a scholarship, however the spots fill up fast so make sure you apply early to have the best chance of success.